August 15, 2018
Daktari Nutritionals, Inc. has agreed to terms with Eastman Kodak Company to lease laboratory space at its Eastman Business Park (EBP) located in Rochester, New York.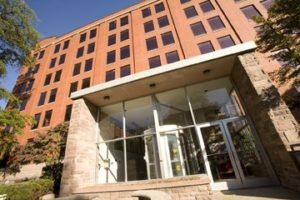 As part of Kodak's historic film manufacturing site, the EBP is described as a 1200-acre R&D and manufacturing campus with over 16 million square feet of multi-scale manufacturing, distribution, lab and office space. There are currently almost 100 companies onsite employing over 6,000 people.
Daktari will use the 800+ SF lab space to conduct Product Research and Development activities for its planned functional food, beverage, and nutraceutical products.
Suite 260 @ 1667 Lake Avenue, Rochester, New York 14615